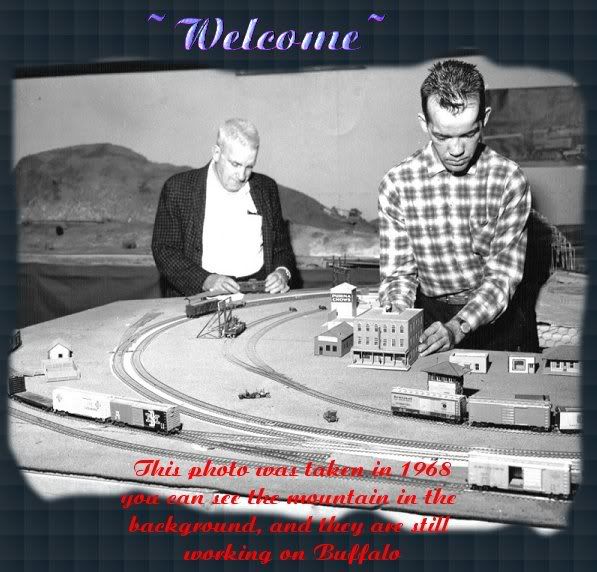 You have reached our History page of the
Gowanda & Buffalo Model Railroad Club
The Gowanda & Buffalo Model Railroad Club was started in 1961
by Doctor Zucker, an ophthalmologist,
as occupational therapy for the patients at the former
Gowanda Psychiatric Hospital. Located in the basement of then the
Married Staff Men's Dormitory-building #73. From its conception this local
landmark has been maintained by a group of volunteers dedicated to its operation
and the preservation of this creativity and local railroad history.
The "toothpick suspension bridge" built by a former patient and
hand wound switch motors plus electrical switches
made by other patients are still in use and on display today.
Pictures and articles fill the bulletin boards in the basement hallway.
Please come and visit and see for yourself what we have in store for your pleasure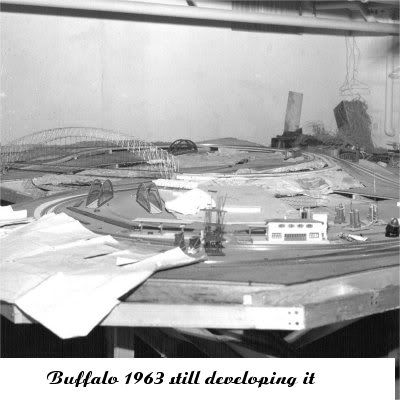 Please remember to come and join us every Friday evening
we are open @ 8 pm for running of trains in both HO and N gauge
We welcome all newcomers to this hobby and will be more than happy to show you around
We are located at
Gowanda & Buffalo Model Railroad Club
14267 Taylor Hollow Road
Collins, NY 14034
Basement-Building #73
On the grounds of Collins/Gowanda Correctional Facilities
MAILING ADDRESS
Gowanda & Buffalo Model Railroad Club
C/O Bella Terra Greenhouse
8607 North Main Street
Angola, NY 140
 

Beginning in November thru March we have an
Free Open House
the Second Sunday of Every Month November thru March  Noon-4pm.
So please come and join us.
Watch for "TRAIN SHOW" signs.
If you wish to contact us please email me.
caryl@bellaterragreenhouse.com
thank you.